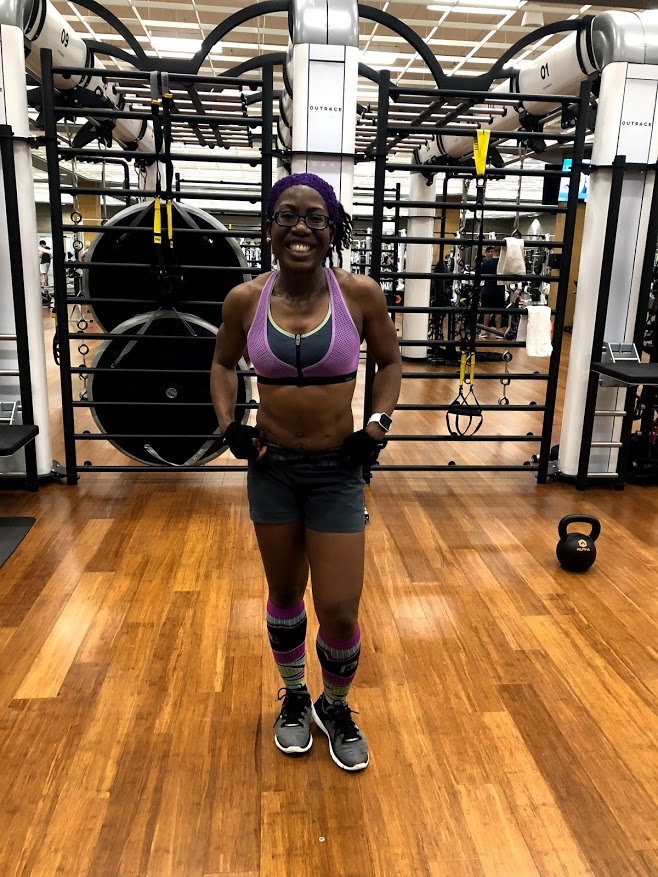 I'm being real my friends. I get asked daily what I do to stay so fit - "what can I do to get your arms/legs/butt?", "More squats"? I ask back – "what do you like to do"? I do all sorts! I love inviting people to my workouts, to try it out and see if they'll enjoy it. You're likely to stick with something if you really want to do it, regardless of how "crazy busy" your schedule is.
I want to help people make fitness a part of their lifestyle by doing the activities they enjoy so that fitness is seen as a fun, engaging activity that fits their lifestyle and inspires an improved quality of life.
Regular physical activity can help keep your body at a healthy weight and lower the risk of certain diseases like diabetes and high blood pressure. Exercise benefits the heart, muscles, joints, and mind.
Certain diseases affect different races disproportionately. Sad but true, black women have higher mortality rates for heart disease and breast cancer to name a few. I'm on high blood pressure medication as fit as I am so I am committed to looking after my health. When we know better, we should do better.
Fads will fade and everyone has their own story – fitness, like life, is a journey not a destination. Let's stop the "when I lose weight I will run" or "when I get fitter I will work out". Size does not determine fitness ability and we all have to start somewhere. This me didn't happened overnight. Struggling for time? Start with the little you can afford. Don't beat up yourself. Encourage the woman beside you, you just might make her day! The little we can do now will pay us greatly later. Eat right and exercise. Most of all, be confident that you are on the right path.
I NEVER thought I could EVER run a half marathon. A marathon was just a DREAM, now I'm training for one! Click here to learn how I was able to go from 3 miles to 26.2 miles.
smileFIT starts now. Join the smileFIT movement!
Join the smileFIT movement! I can't wait to see your #smilefit photos and videos, let's do this!
Be a smile fitter, join the tribe!
Sign up with your email address to receive the latest news, tips and updates